With Memorial Day right around the corner, it's time to start thinking about simple swap sides to accompany the delicious burgers we'll be grilling up this weekend.
Ditch the typical sides for your burgers: chips, fries, creamy coleslaw, pasta salad.. I've rounded up the best burger sides for your Memorial Day Cookout. Spoiler: most of them are veggies.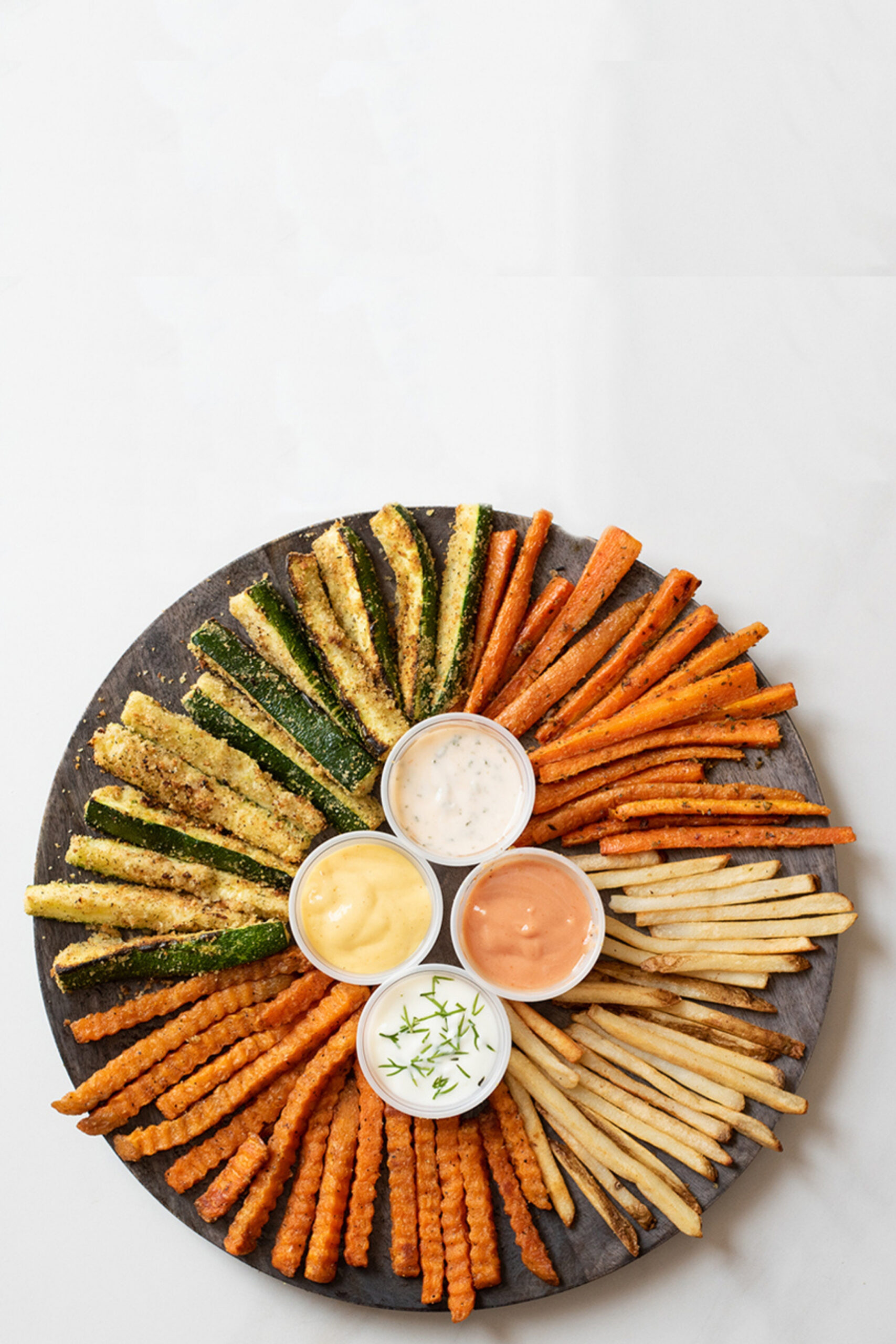 top 5 Burger Sides
Carrot Fries
Peel and cut into thin sticks. Toss in olive oil + salt + pepper + garlic powder + onion powder + dried parsley. Bake at 425 for 40-45min, flip halfway through. Pair with a yogurt based dressing like Cilantro Lime Dip or Lemon Dill Sauce.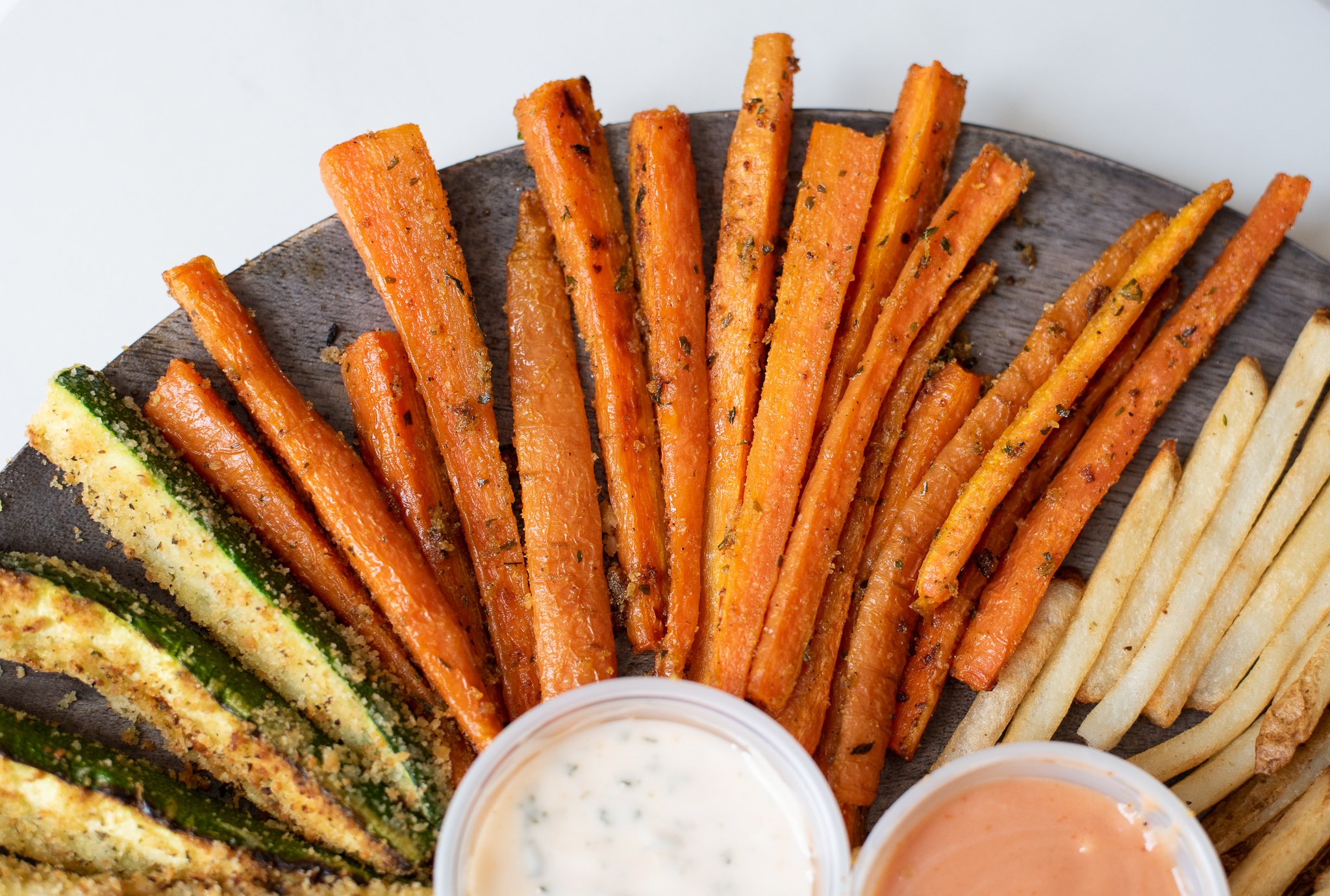 Crunchy Coleslaw
It's not a BBQ without a good slaw! This version drops the heavy mayo for a simple yogurt based dressing, like Bolthouse Farms.
You can even make your own using ½ cup yogurt + ¼ cup acid (lemon, lime, vinegar) + herbs and spices. Time Saver: toss dressing with Mann's Veggie Slaw blends! No chopping required.
Zucchini Wedges
Preheat the broiler, cut zucchini into wedges. Toss wedges in ¼ cup olive oil + ¼ cup parmesan + ¼ cup breadcrumbs until coated. Spread zucchini on a baking sheet and broil for 8 min or until tender & golden.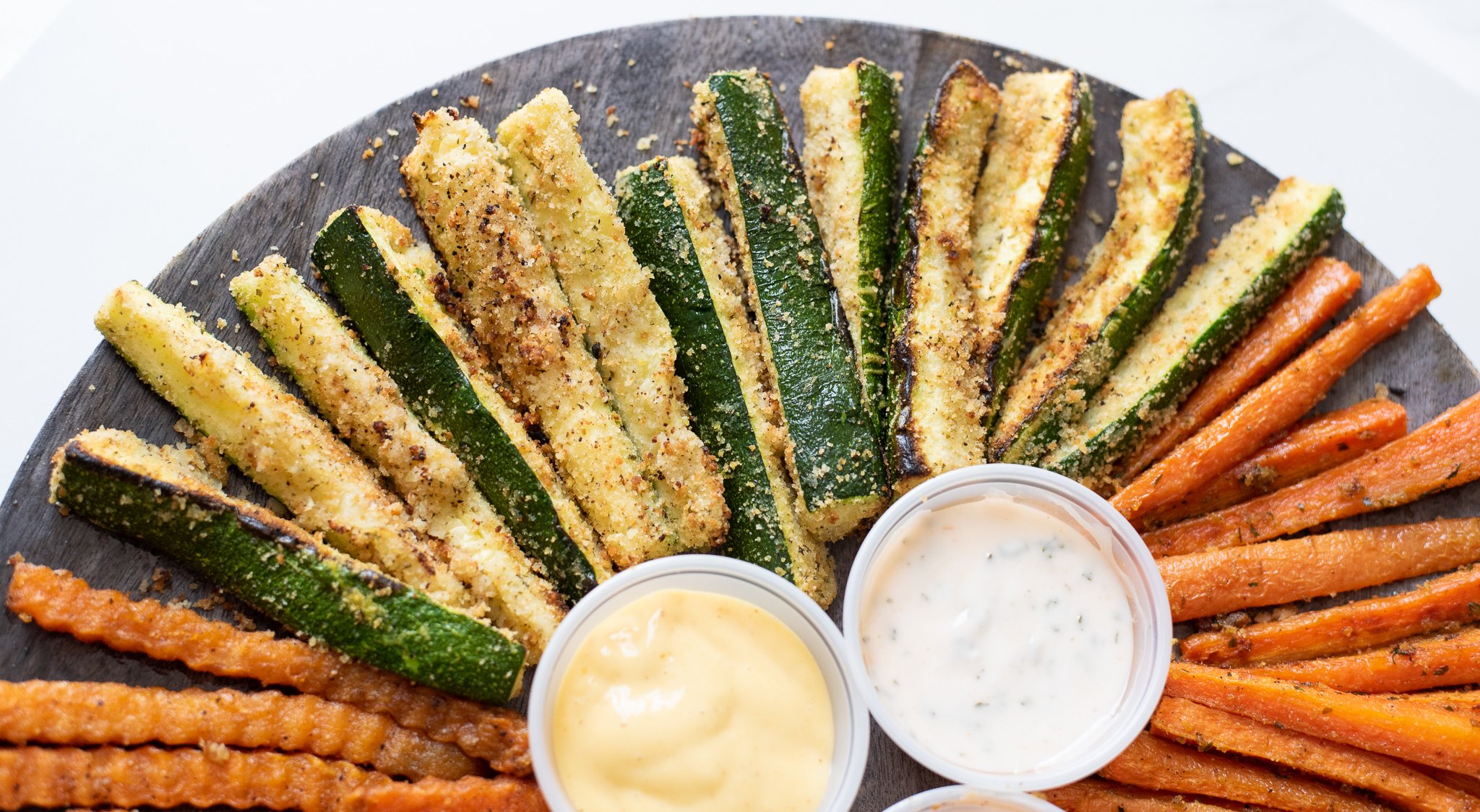 4. SIMPLE SAUCES
Don't hide the delicious flavor of a burger by overdressing it. A dollop of ketchup, mustard or BBQ sauce is all you need.
Want to step it up a notch? Try adding tatziki, guacamole, salsa, or Buffalo Ranch Dressing.
If you haven't tried Alexia fries before, you're missing out. Not only do they contain HALF the amount of sodium as your traditional frozen fries, but they're absolutely delicious. High quality ingredients = elevated burger side.