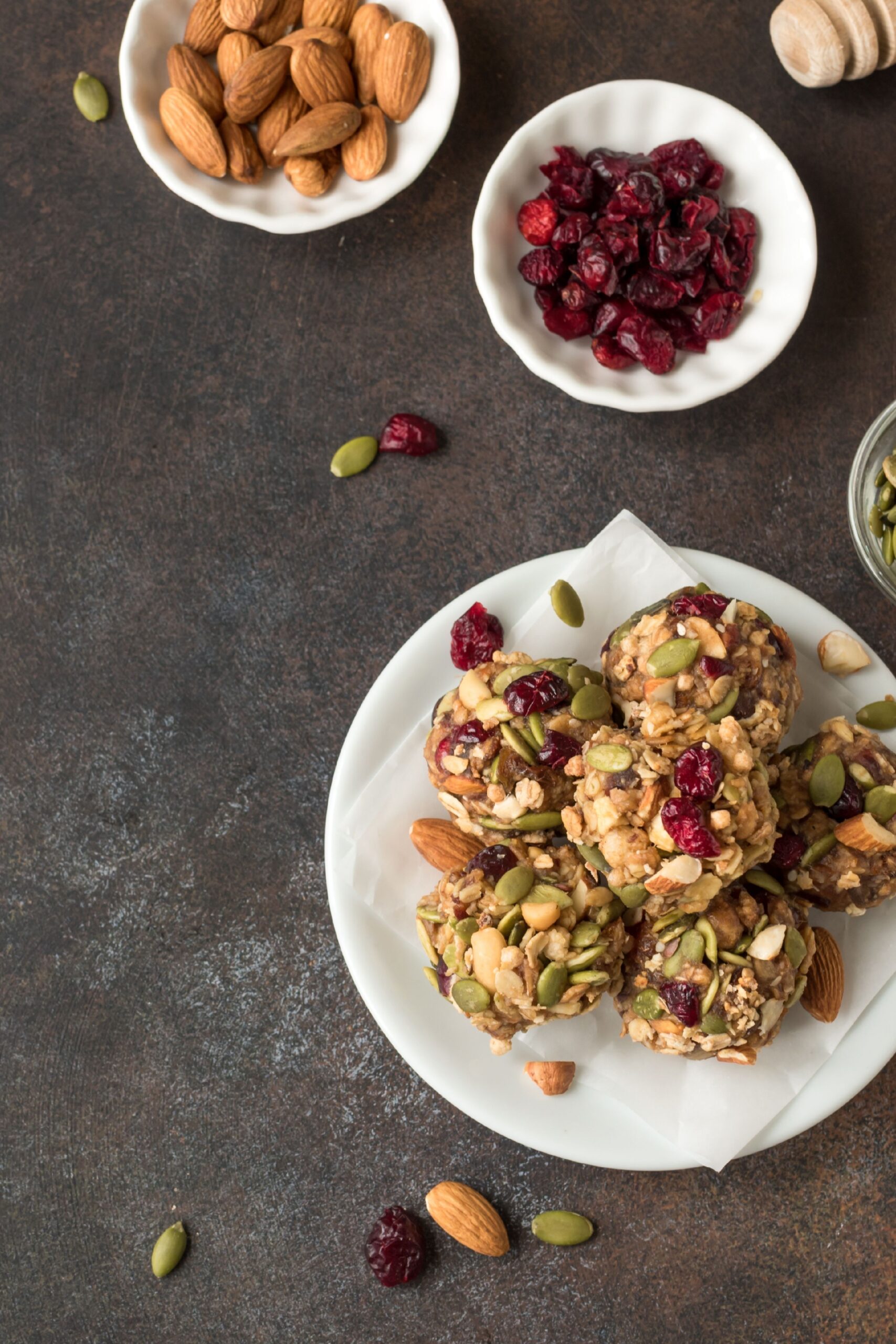 We are all on the hunt for simple, grab and go snack that can be packed in your purse or thrown in your lunch bag without much thought. When it comes to convent, packaged snacks, finding the right one can be overwhelming. Here are some dietitian tips and my top 10 picks for healthy grab and go snacks.
What to look for in a healthy snack
Nothing beats the simplicity of pre-packaged, pre-portioned snacks. We already know how essential snacking is for energy and hunger. A good snack comes from a balance of macronutrients nutrients - protein, carbs (fiber), and fat.
Remember when I was like, "protein and fiber fill you up and help you STAY full?" Still true! Sugar tends to do the opposite. It doesn't send that satiety signal to your brain nor is it very nutritious. 
When looking for a healthy snack keep these three nutrients on your radar - protein, fiber, and sugar. A good snack will have more protein and fiber than sugar (and it's not always a protein bar!) 
10 Healthy Grab And Go Snacks
Nuts 
Think almonds, walnuts, or pistachios. Blue Diamond 100 calorie packs are perfect pre-portioned snacks - be sure to look for lightly-salted options!
Skinny Dipped Almonds are my other go-to if I'm in the mood for something sweet.
Chickpeas
When you need a sweet, savory, or crunchy snack, roasted chickpeas are a no brainer. High in fiber with a variety of flavors, you'll absolutely LOVE Lebby Chickpea Snacks. If you prefer savory, Biena Chickpeas are one of my other favorites.
Air-Popped Popcorn
This high-fiber, whole grain is the ultimate snack. You get a lot of bang for your buck with popcorn, meaning you can eat a lot for not that many calories.
A 3-cup serving has about 100 calories and 4g of fiber!. You can buy pre-portioned or make it yourself.
Edamame
This plant-based protein is high in fiber and convenient. If you're on the go, grab a bag of Seapoint Farms Dry Roasted Edamame snacks. See why dietitian's LOVE edamame for snacking.
Pumpkin Seeds
Loaded with heart-healthy fats, protein, and fiber, seeds are a great nutrient and energy boost.
Superseedz offer sweet and savory options that are low-sugar and low-sodium! I love eating them with yogurt or straight out of the bag.
Energy Bars
It's a STRUGGLE to find energy bars that balance protein, fiber, and sugar. That's why RX Bars and Epic Bars are some of my favorites. They've found that perfect balance using minimal ingredients and great flavor.
Clio Bars
Frozen yogurt covered in chocolate? Yes please! Clio bars are a true delicacy - one serving has 8g of protein, billions of probiotics, and lots of yum.
Somersaults
A well-balanced, nutritious snack powered by sunflower seeds. Somersaults are nut-free, high-protein, and delicious. Grab a handful of crunchy goodness for a truly satiating snack.
Purely Elizabeth Oatmeal Cups
I love oatmeal as a mid-morning snack with a cup of coffee, and plain oatmeal pouches or cups are perfect if you're on-the-go. With 6g of fiber, 8g of protein and no added sugar, Purely Elizabeth oatmeal keeps you fuller longer.
Sabra Hummus & Guacamole Singles
A creamy, dreamy protein-packed snack and the ultimate time saver. Perfect for pre-cut veggies, whole grain crackers, or pita chips.