Kick your basic pumpkin spice habit with these fall flavors! Incorporating these herbs and spices into creative entrees, coffee, and baked goods will reduce your sodium and sugar intake and satisfy your taste buds. Let's get into the fall spirit and explore the 8 essential fall flavors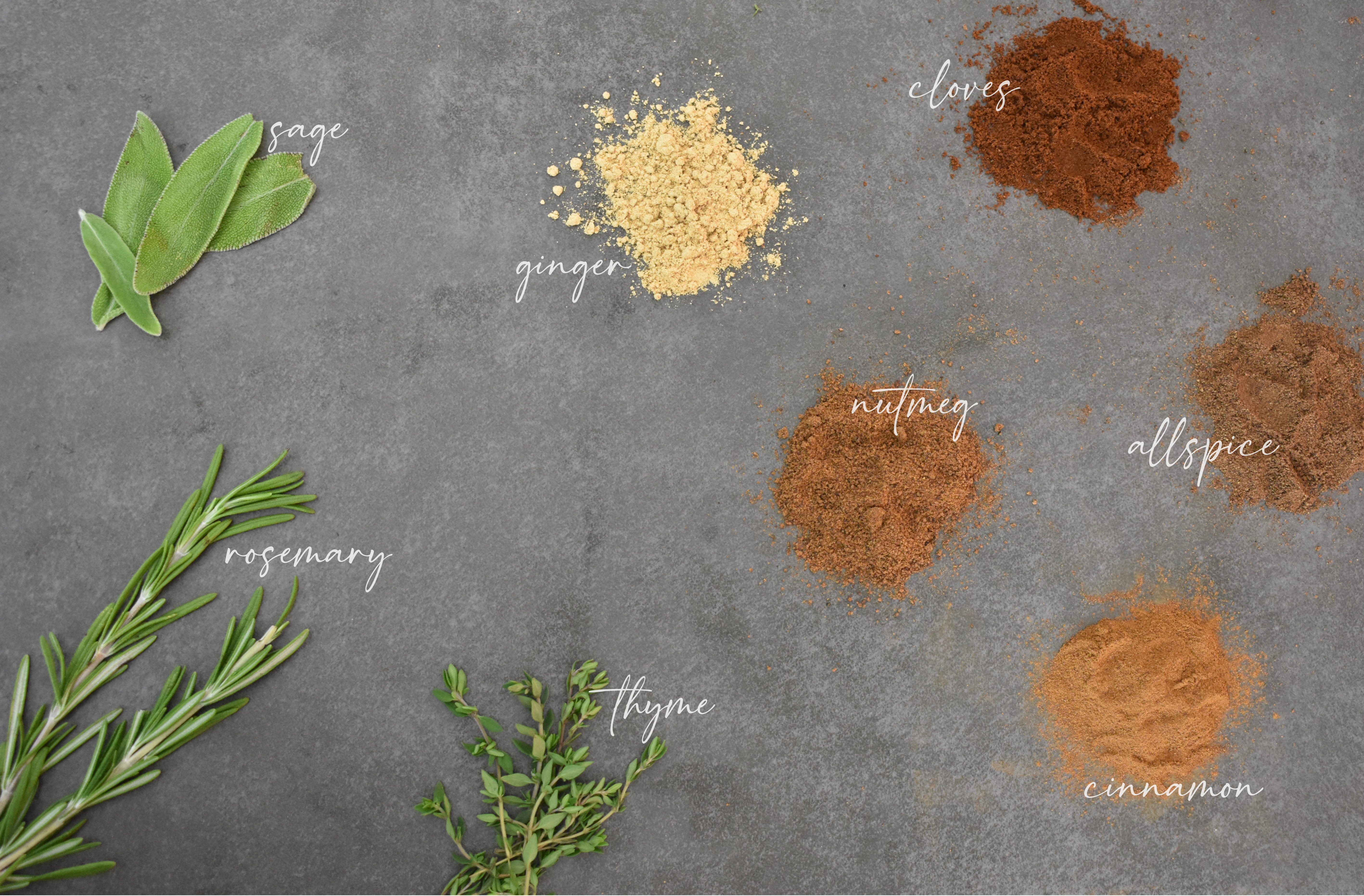 Sage
My absolute FAVORITE herb. Sage stands out from most herbs thanks to its velveteen hair-like projections. You'll notice a slightly fuzzy or fluffy appearance, an earthy flavor, and a strong herbal aroma. It's unique flavor brings warmth and complexity to savory dishes, and trust me, a little goes a long way – use in moderation.
Food Pairing
Lemon
Asparagus
Beans
Cherries
Tomatoes
Potatoes
Pasta
Pork
Turkey
Chicken
Herb & Spice Pairing
Bay leaves
Ginger
Paprika
Parsley
Thyme
Quick Eats
Be basic and mix into your Thanksgiving stuffing!
Garnish soup with a sprinkle of fresh sage.
Add chopped sage to tomato sauce and pasta dishes.
Serve with eggs in an omelet.
Toss minced sage with roasted butternut squash and brussels sprouts.
Use dried sage as a rub for meats.
Mix with oil, lemon, and garlic for a delicious chicken marinade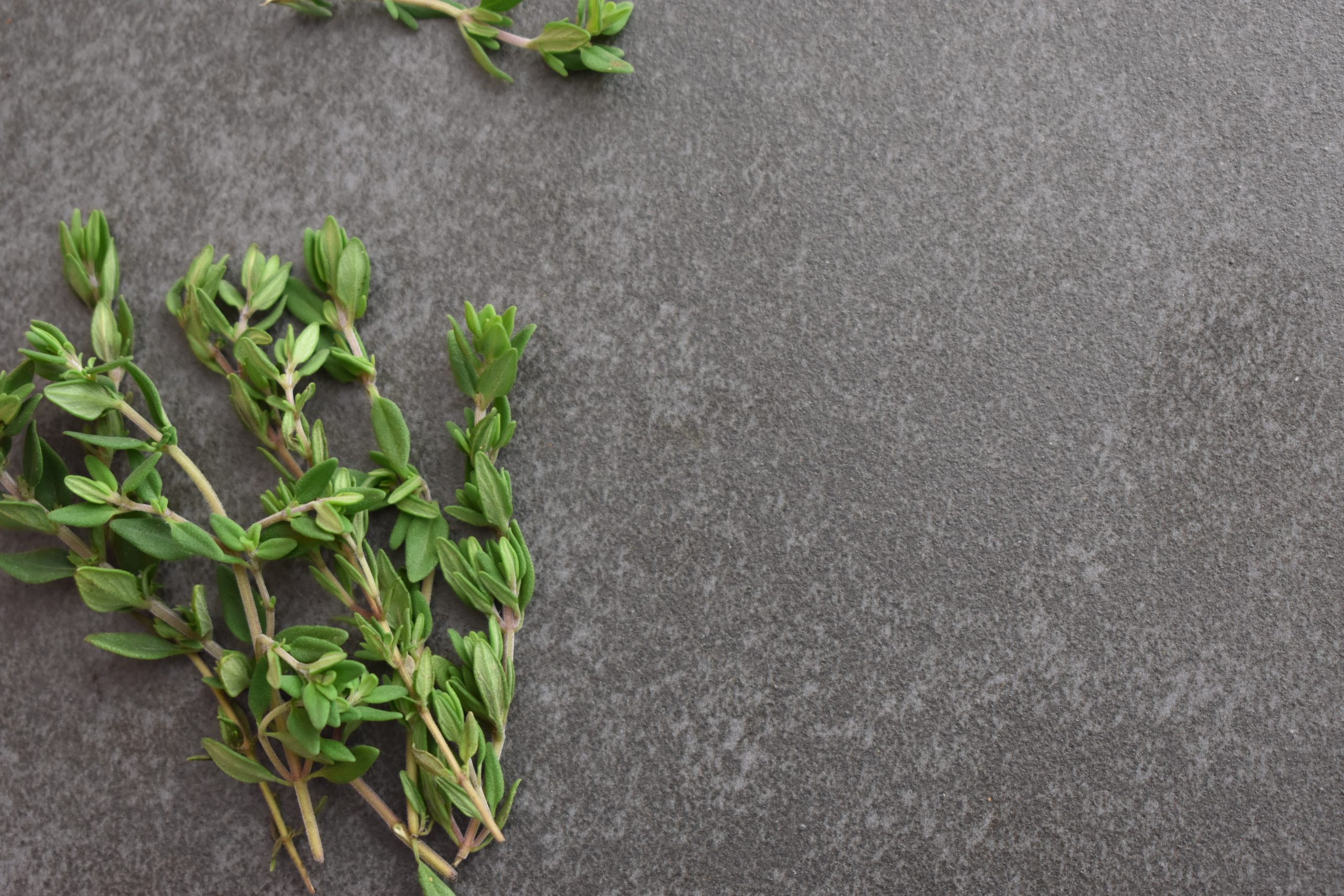 Thyme
This savory herb with thin, woody stems and small, pungent leaves has a sharp, almost minty flavor making it an ideal seasoning for poultry. Fresh thyme sprigs can be added to soups, stews and other recipes, the leaves typically fall off during cooking and the woody stem is removed before serving. Fresh thyme leaves can withstand long cooking times. So add them towards the beginning of cooking to slowly infuse flavor.
Food Pairing
Beans
Tomatoes
Carrots
Eggplant
Onions
Potatoes
Winter veggies
Eggs
Poultry
Fish
Herb & Spice Pairing
Basil
Garlic
Nutmeg
Oregano
Parsley
Rosemary
Quick Eats
Add dried thyme to lentil or split pea soup before serving.
Use dried thyme for poultry rubs when baking or roasting - baste with lemon juice and additional thyme.
Infuse oils with fresh thyme to create salad dressings or marinades.
Toss fresh or dried thyme with roasted veggies like potatoes and carrots.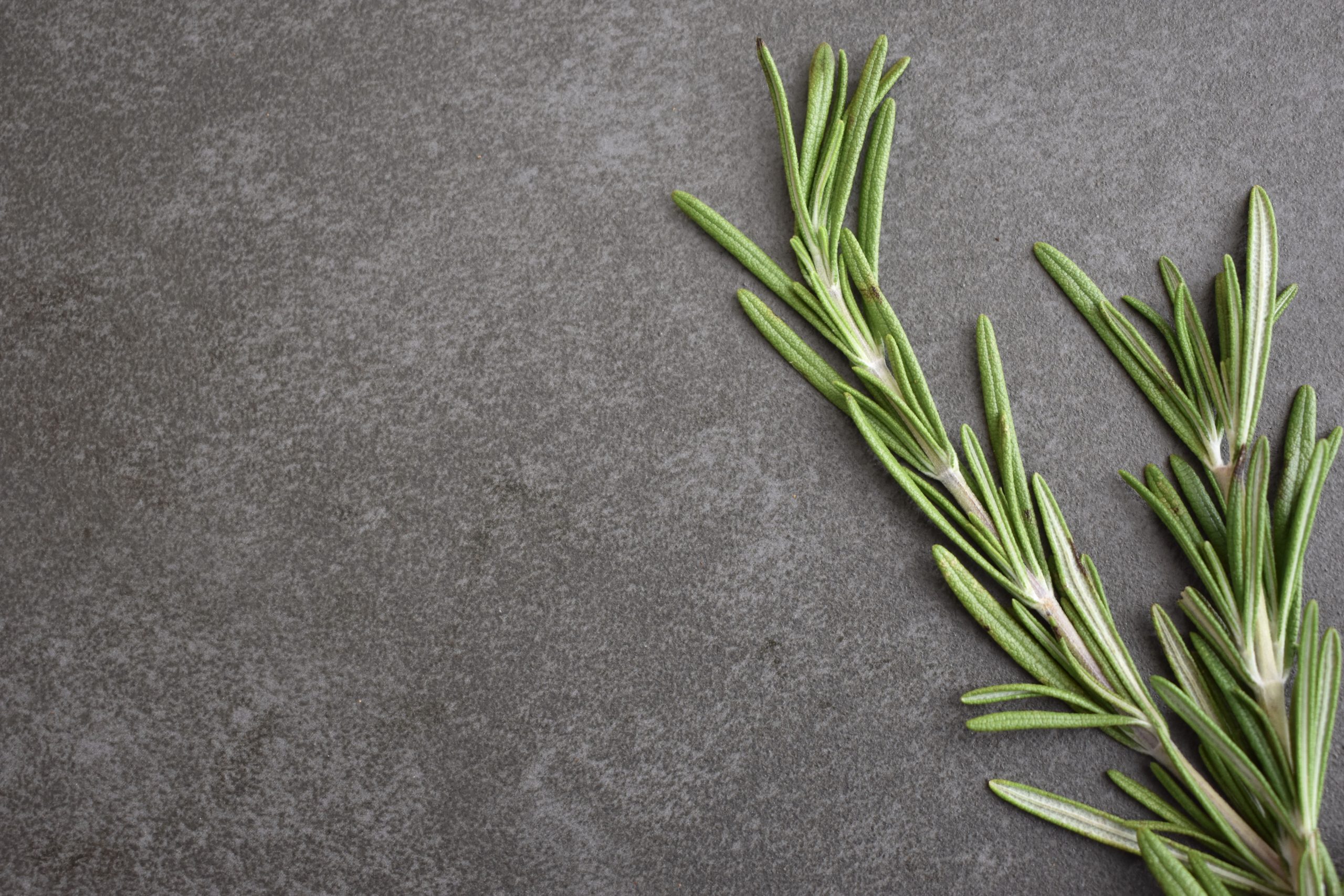 Rosemary
Another savory herb with tough, pine-like needles and a pronounced lemon-pine flavor. Although the appearance and scent of rosemary resembles pine, it is a member of the mint family. Rosemary is the perfect addition to your favorite fall comfort foods.
Food Pairing
Beans
Lentils
Potatoes
Tomatoes
Apricots
Bell peppers
Winter Squash
Pork
Chicken
Herb & Spice Pairing
Chives
Garlic
Mint
Oregano
Parsley
Sage
Thyme
Quick Eats
Add whole sprigs to soups and stews and remove prior to serving.
Mix garlic and rosemary with a vegetable butter and toss with pasta or baked potatoes.
Make a sheet pan roasted pork with apples, butternut squash and rosemary.
Roast with bell peppers, oil, and red wine vinegar for a versatile relish and add to crostini, salads, or pasta.

Ginger
Fun fact: ginger can be used for more than just gingerbread! Ginger's distinct flavor adds zest to both sweet and savory dishes. Fresh ginger can be used to reduce bitter flavors, temper or intensify other flavors.
Food Pairing
Pears
Passion fruit
Mango
Pineapple
Fish
Herb & Spice Pairing
Coconut
Garlic
Lime
Scallions
Turmeric
Quick Eats
Mix fresh ginger with scallions and a dash of sesame oil for a savory meat (or shrimp) marinade.
Add some zest to a chickpea and spinach stew.
Cozy up with a hot cup of ginger tea.
Indulge in a ginger pear crisp.
Allspice
A combination of flavors of cinnamon, nutmeg and cloves, allspice is the perfect complement to fall dishes. Allspice is unique in it's highly fragrant and pervasive, warm flavor can be infused into sweet and savory meals.
Food Pairing
Beets
Carrots
Parsnips
Winter squash
Herb & Spice Pairing
Cardamom
Cinnamon
Ginger
Cumin
Nutmeg
Coriander
Quick Eats
Add to cauliflower soup.
Sprinkle into your morning oatmeal.
Mix into a garlic and balsamic vinegar-based salad dressing.
Sautee with your favorite greens like spinach or chard.
Cloves
This pungent warm spice has an intense flavor and aroma. You might recognize it as the most prominent flavor in gingerbread or a main ingredient in pumpkin pie spice. Yup, it's that intensely sharp and astringent flavor so it's best to use it sparingly.
Food Pairing
Apples
Beets
Sweet Potatoes
Chocolate
Fruit
Coffee
Herb & Spice Pairing
Cinnamon
Coriander
Curry
Fennel
Ginger
Nutmeg
Quick Eats
Spice up your coffee with a sprinkle of cinnamon and ground cloves
Roast some carrots, throw in a food processor, add a sprinkle of cloves and mix with hummus!
Try a Sugar-and Spice Roasted Squash by tossing it with pumpkin-pie spices.
Slow-cook onions with cloves for a sweet and fragrant condiment for chicken or pork.
Nutmeg
Nutty, slightly sweet, and spicy. Nutmeg is a quintessential autumn spice and an incredible kick of flavor that can enhance sweet and savory dishes.
Food Pairing
Winter squash
Spinach
Sweet potato
Pumpkin
Pasta
Fish
Chicken
Herb & Spice Pairing
Cardamom
Cinnamon
Cloves
Coriander
Cumin
Thyme
Quick Eats
Make a big batch of nutty brown rice using toasted nuts and grated nutmeg.
Savor roasted cauliflower with nutmeg and hazelnuts.
Impress your guests with a pull-apart pumpkin bread filled with a nutmeg-spinach dip.
Infuse an oven-roasted chicken, carrots and potatoes with a thyme-and-nutmeg salt.
Use in savory side dishes, like butternut squash soup.
Cinnamon
What would fall be without a sprinkle of cinnamon? It's sweet, woody flavor and pungent aroma are irresistible this time of year. Cinnamon is a wildly versatile spice that can satisfy your sweet and savory tooth (I'm making that a thing).
Food Pairing
Apples
Almonds
Yogurt
Oatmeal
Rice
Herb & Spice Pairing
Cloves
Coriander
Cumin
Ginger
Nutmeg
Turmeric
Quick Eats
Start your day with a spicy veggie hash using cumin, cinnamon and red pepper.
Simmer chicken breasts in a mixture of onion, olives. dates, cinnamon and ginger for a Moroccan-Style dish.
Use cinnamon sticks to make a Cinnamon-Laced Chili.
Take plain oatmeal to another level with apples, chia seeds, almond butter, and a sprinkle of cinnamon.
We'd love to know what your favorite fall flavor is!