Canned pumpkin isn't just for pumpkin pie! 
Make these 4 tasty recipes using ONE can of pumpkin. It's super tasty and LOADED with nutrients.
PUMPKIN BENEFITS 
vitamin A for healthy eyes and skin
vitamin C for immunity
fiber for gut health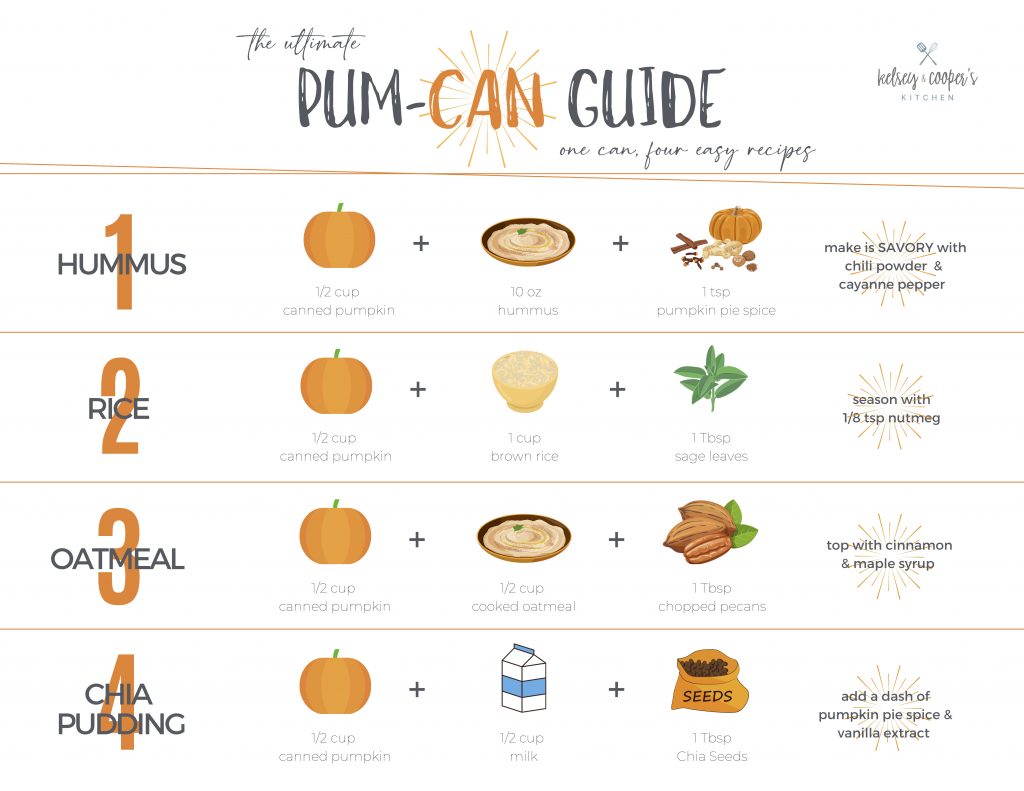 ONE CAN, FOUR RECIPES
🎃 PUMPKIN HUMMUS
1/2 cup canned pumpkin
10 oz store bought (or homemade) hummus
1 tsp pumpkin pie spic
* make it savory with chili powder & cayenne pepper
🎃 PUMPKIN RICE
1/2 cup canned pumpkin
1 cup brown rice
1 tsp fresh sage leaves
*season with 1/8 tsp nutmeg
🎃 PUMPKIN OATMEAL
1/2 cup canned pumpkin
1 cup oatmeal
1 Tbsp chopped pecans
*top with cinnamon and maple syrup
🎃 PUMPKIN CHIA PUDDING
1/2 cup canned pumpkin
1/2 cup of your favorite milk
1 Tbsp chia seeds
*add a dash of pumpkin pie spice and vanilla extract
What's your favorite pumpkin recipe?