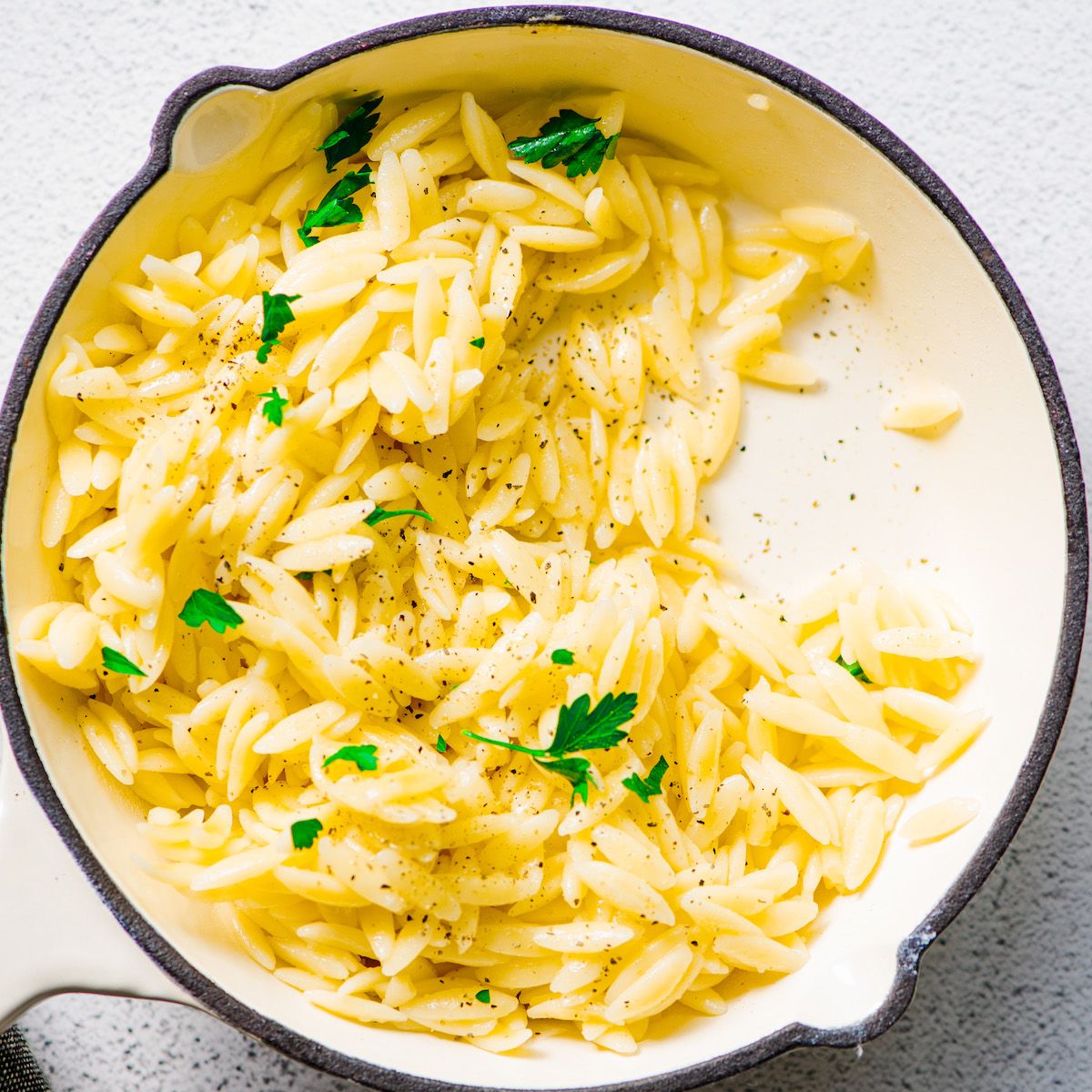 If you rely on quick and easy weeknight dinners, it's a good idea to keep a few orzo recipes in your back pocket. From cozy winter soups to light summer salads, this versatile pasta is one of the best pantry items to have on hand.
So grab that box of orzo you bought on an impulse and still aren't sure what exactly it is. Is it rice? Is it pasta?? Here's everything you didn't know you needed to know about this cute little pasta.
Jump to:
If you're new to cooking with the tiny pasta that looks like large rice, start by finding it in the pasta aisle of your grocery store - although sometimes it's by the rice.
Orzo is a quick-cooking, small, rice shaped pasta. You can choose between cooking orzo like pasta in a pot of boiling water or like rice. I've found the best orzo water ratio to be 2 cups water for 1 cup dried orzo, just like rice.
Because of its short shape it cooks in about 8 minutes on the stovetop. But in the Instant Pot, it's ready to go in just 2 minutes.
Cooking orzo in the Instant pot also gives you a slightly creamy texture you won't get from orzo cooked on the stove. This comes from the starch of the pasta being retained, not poured off with the cooking water.
Orzo can be served warm, or you can chill the orzo and make a cold pasta salad. One of my favorites is Teriyaki Mushroom Orzo.
Ingredients
All you need is orzo, water (or broth), but you can add olive oil and garlic for a bit more flavor.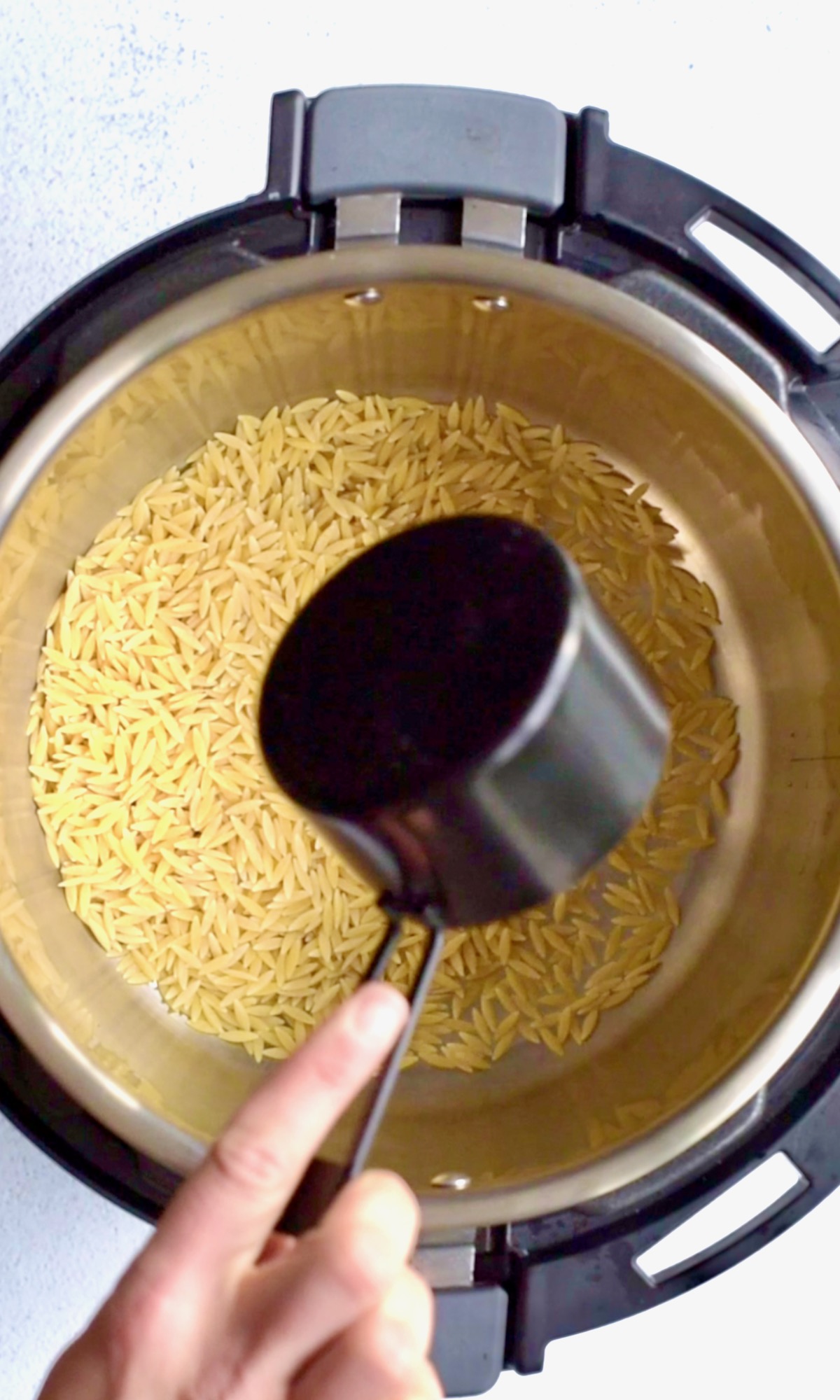 How To Make Instant Pot Orzo
The only risk when using a pressure cooker is overcooking the pasta. I've found the best orzo cook time to be 2 minutes on high pressure with a quick release. Each small grain of pasta becomes plump and tender, without getting mushy.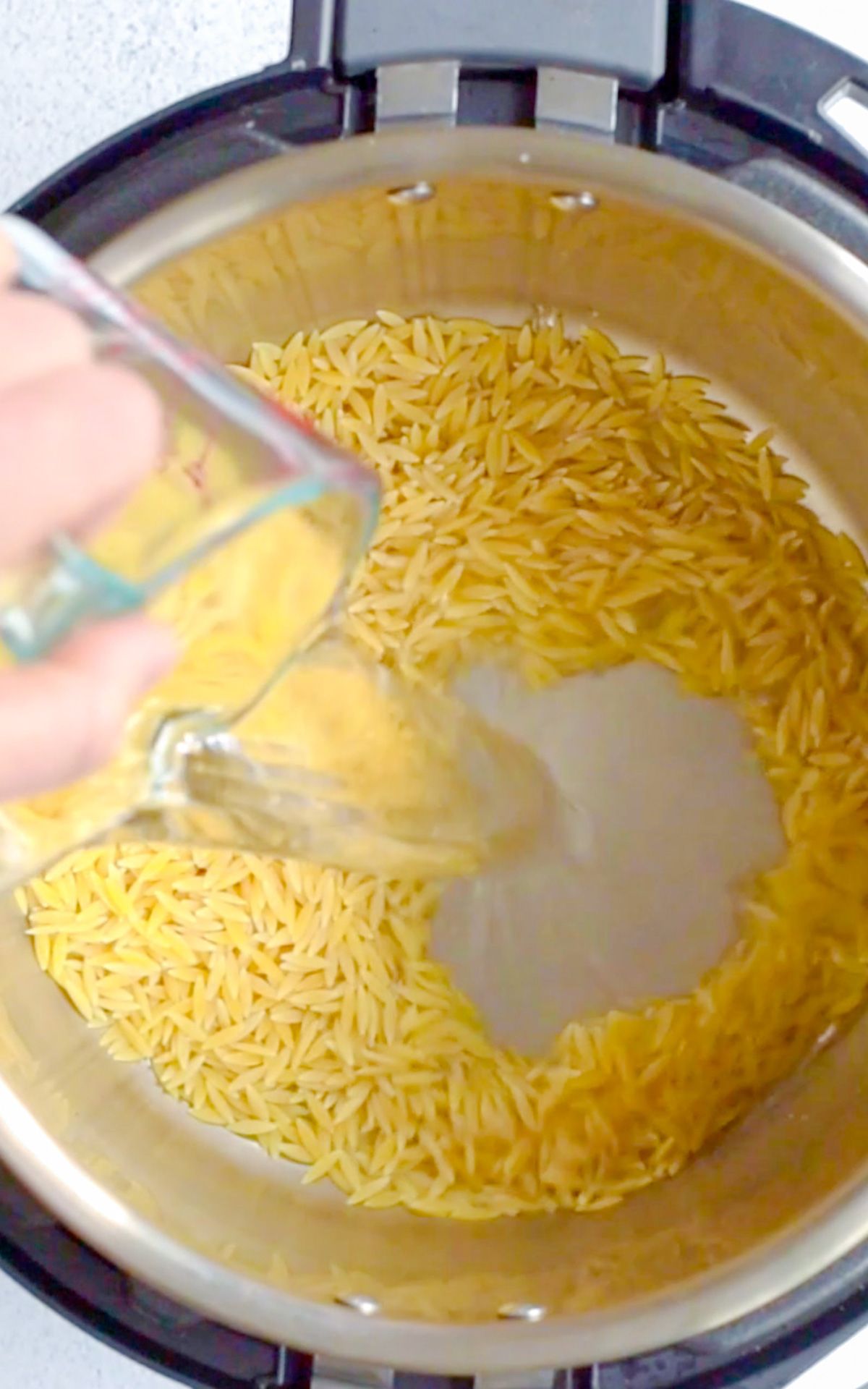 Add 2 cups water, 1 cup orzo to the instant pot.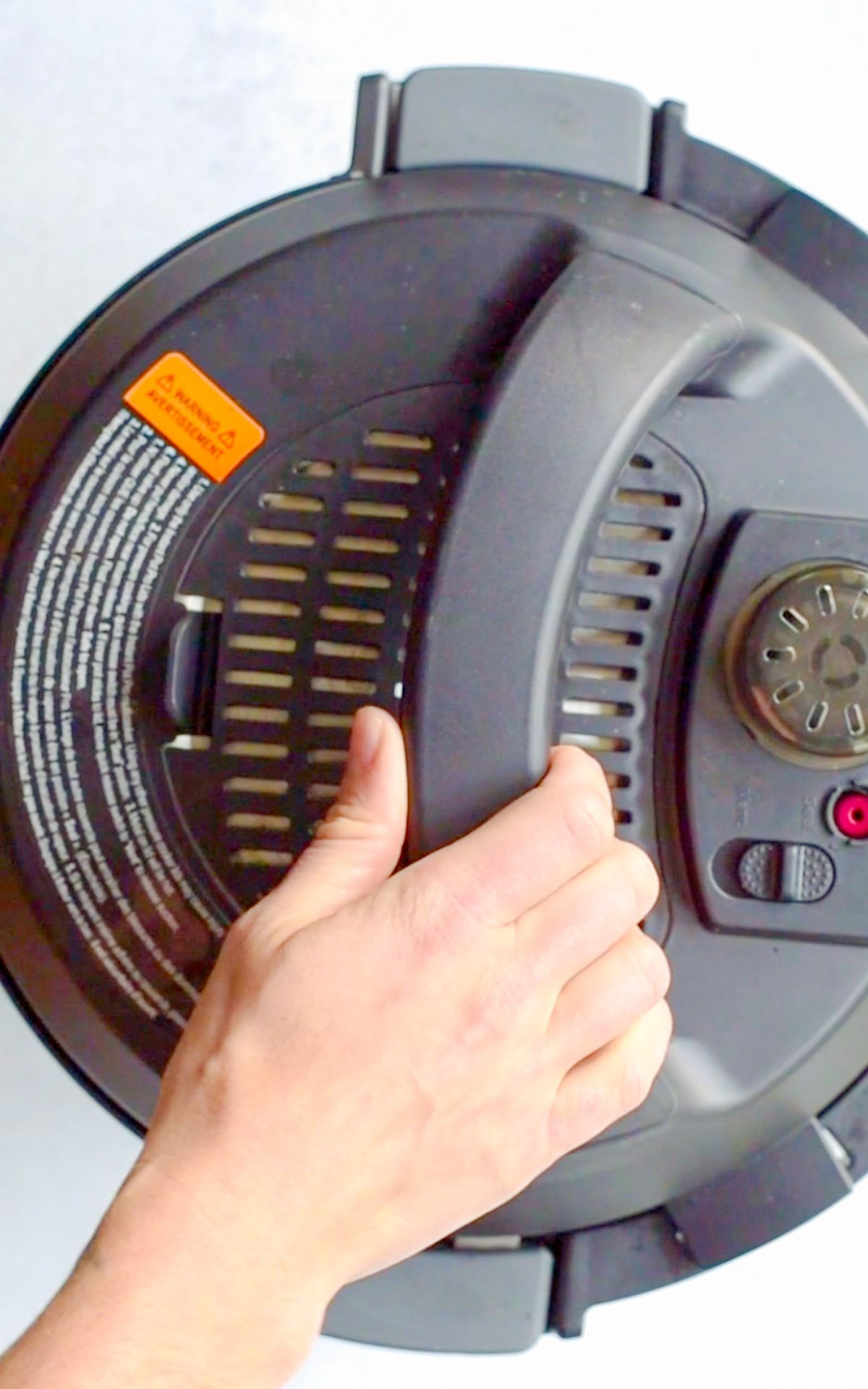 Lock the lid in place and set for 2 minutes on high pressure. When it's done, quick release the Instant Pot by releasing the pressure, removing the lid, and turning off the Instant Pot.
Stir the orzo so it doesn't stick to the bottom. If pasta is too firm, place the lid back on and let it sit for 3-5 minutes to absorb more water.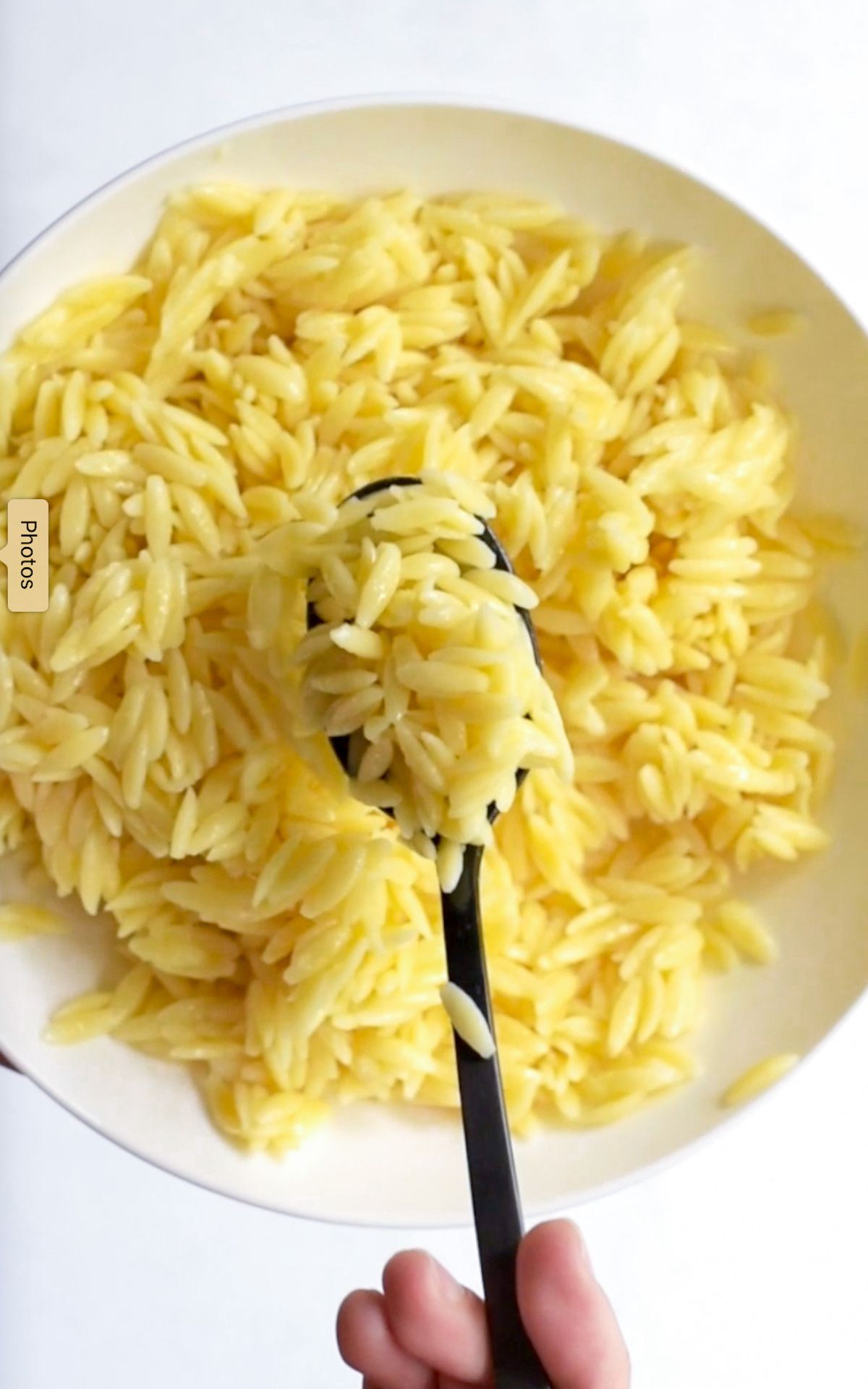 Drain the orzo and serve right away.
If you don't plan to use the orzo right away or are waiting for the rest of dinner to finish cooking, toss with a little olive oil to prevent clumping. Store in the fridge and use throughout the week!
How To Use Orzo
Use orzo to make risotto, grilled vegetable pasta salads, BBQ side dishes, or soups and casseroles. If you're looking for a quick and easy weeknight dinner try a Smoky Cajun Shrimp Orzo or Teriyaki Mushroom Orzo.
Serve it hot or cold, make it the main dish or use it as a side. It's perfect for pasta lovers wanting to try something different from their typical pasta dishes. We love making a big batch and using it for different recipes throughout the week.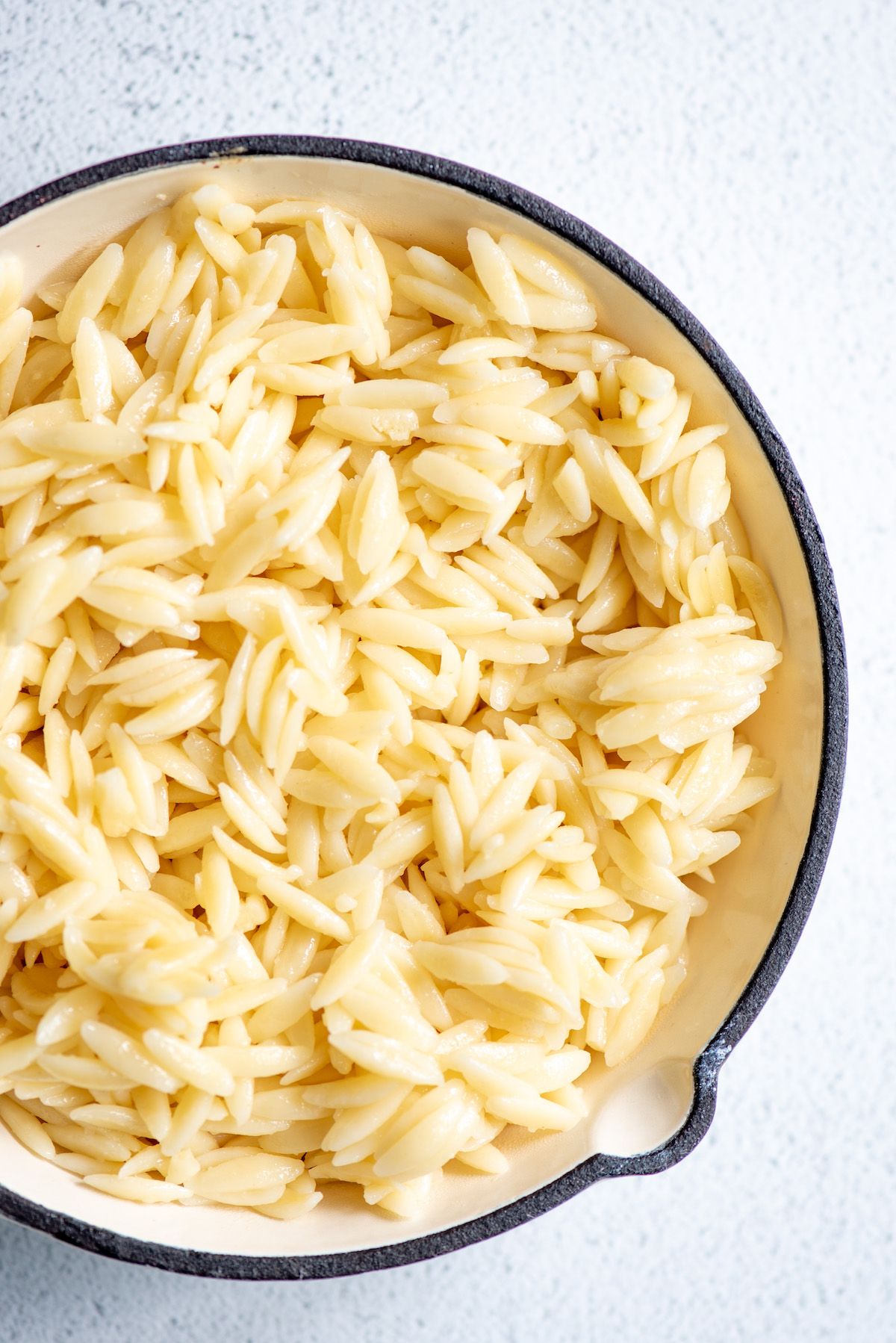 Orzo Substitutes
If you don't have any on hand, the grocery store was out of stock, or couldn't find it in the pasta or rice aisle, here are some of the best quick-cooking, tiny pastas to substitute for orzo; ditalini, patina, stelline, couscous, quinoa, and arborio rice.
FAQs
Is orzo gluten-free?
No, because it's made from flour orzo is not gluten-free. There are gluten-free options available but your everyday grocery store may not carry them.
Instant Pot Orzo
Turn this Instant Pot Orzo into an infinite number of meals in just 2 minutes! It's a superhero in the kitchen — especially on busy weeknights.
Print
Pin
Rate
Ingredients
1

cup

dried orzo

2

cups

water (or broth)
Instructions
Add orzo and water (or broth) to the Instant Pot. Lock the lid and set to cook for 2 minutes on high pressure.

Once it's done cooking, quick release the Instant pot.

Stir the orzo to loosen any pieces stuck to the bottom. The orzo will be just a little watery and have a soft but slightly firm texture.

If the orzo is too firm, turn off the Instant pot and let it sit for another 3 to 5 minutes with the lid set back on until the pasta has fully absorbed the water and has the texture you want. 

Drain the pasta if water is still in the pot. Stir in some parmesan and serve on its own or use it for one of the easy weeknight meals from the blog!