Summer means melon season is in full swing and I definitely plan to take advantage of my fair share of luscious cantaloupes this year. Here's everything you need to know about cantaloupe season so you can too!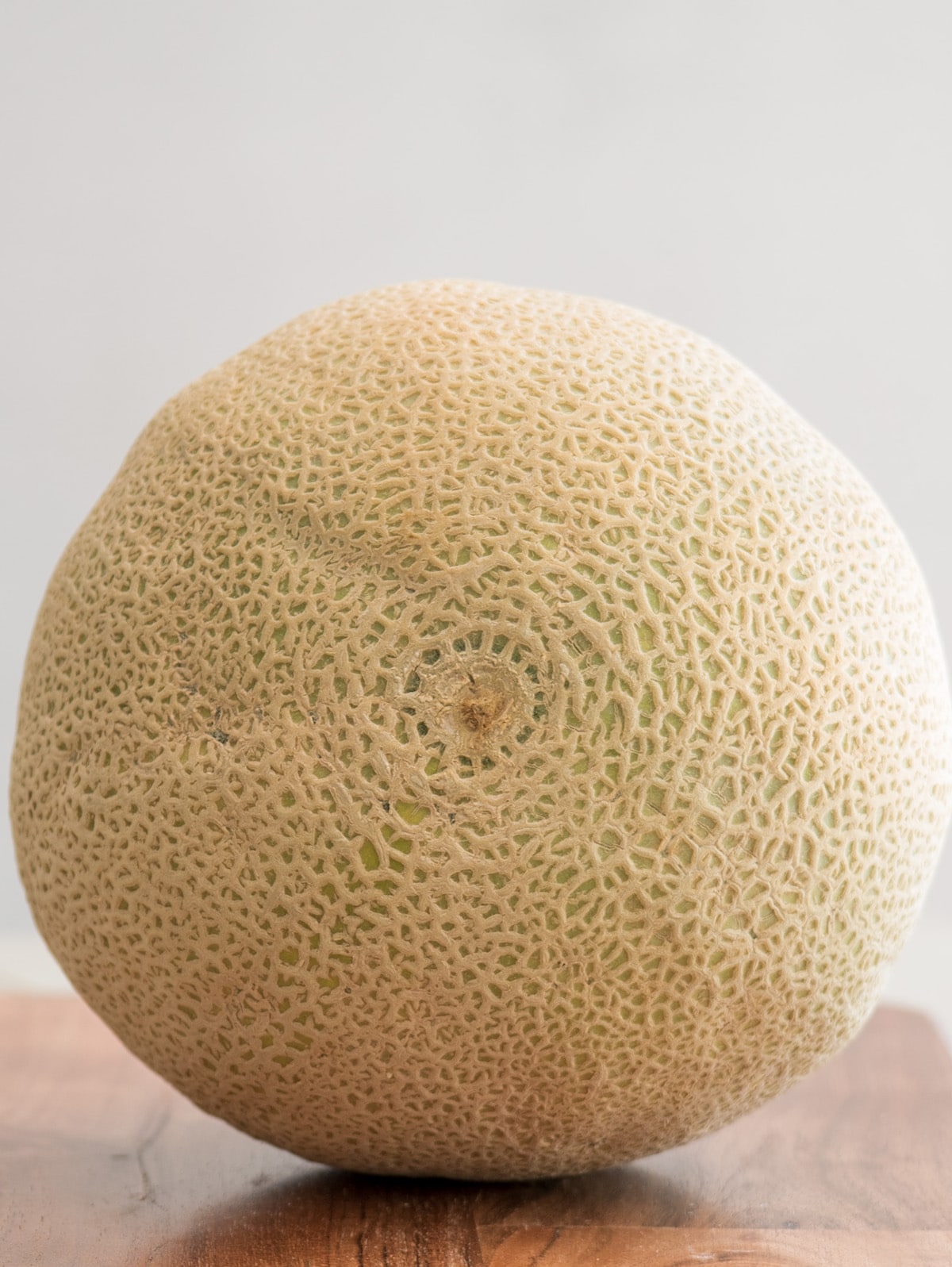 When is Cantaloupe Season?
Cantaloupes are available in supermarkets all year round, but may be scarce and more expensive in the winter. Peak cantaloupe season is from June to October. That's when you'll find these delicious melons to be at peak flavor and the best price!
How to tell when cantaloupe is ripe
Whether picked from the vine or bought in a store, it can be tricky to select a good cantaloupe. And there's a world of difference between a ripe and unripe muskmelon. A ripe cantaloupe is juicy and sweet, while unripe melons lack moisture and flavor. 
Cantaloupe Varieties: New vs. Old
A lot has changed in the cantaloupe world! New varieties with a longer shelf life are taking over, and new varieties mean new rules for picking the perfect melon. To avoid picking up a dud on your next shopping trip, remember these three things: blossom, color, stem. 
Blossom: the bottom, or blossom, should be slightly soft and starting to crack.
Color: a ripe cantaloupe's shell color can range from cream to slightly green.
Stem: look for a smooth stem end or remnants of a stem with some netting.
With old varieties you were told to look for a slipped stem, cream color and sweet smell. And while a slipped stem and cream color is still sometimes true for new varieties, you don't have to be that guy sniffing produce at the grocery store anymore!
To learn more about new varieties, check out California Cantaloupes!
Do Cantaloupe ripen after picking?
Cantaloupes do not ripen after harvest. At the grocery store, what you see is what you get! Thankfully, cantaloupe farmers are required to test their melon's sugar content before they harvest so you can have confidence when it comes to picking out the perfect cantaloupe in stores.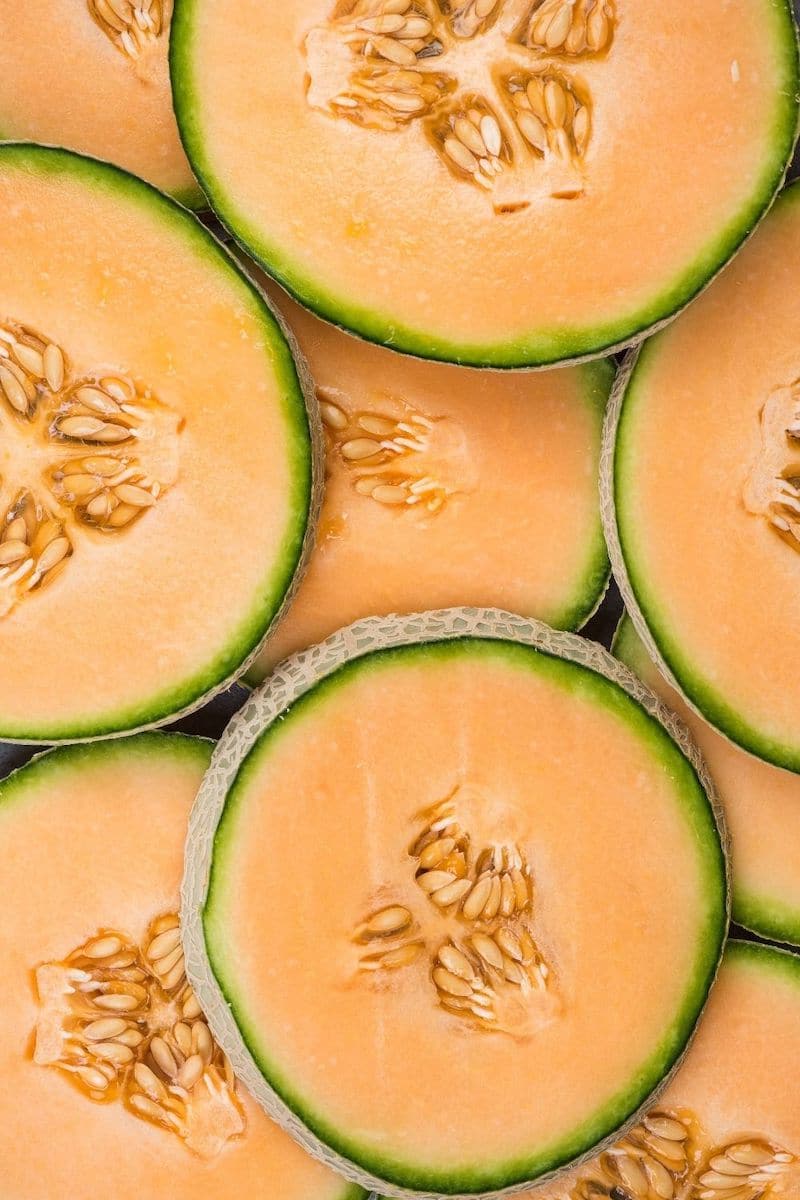 Uses For Unripe Cantaloupe
By the off chance you get stuck with an unripe melon, you don't have to suffer. Here's what do do instead:
Make melon jam
Blend into a smoothie with honey and lime juice
Try making cantaloupe mango soup
Add a sprinkle of salt and throw it on the grill 
How to cut a cantaloupe
Whether you're cutting cantaloupe into wedges, chunks, or slices, you'll need to follow these three steps to get started:
Start by trimming the ends
Place one end on a cutting board and cut in half
Scoop the seeds with a spoon or an ice cream scoop bc.. why not
Cantaloupe Wedges
Turn it so the flat ends are facing top and bottom. Cut the cantaloupe in half. Take your quarters and slice them in half again. Repeat until you have 8 wedges from each half. Gently run your knife between the flesh and skin. Go about halfway, flip and repeat. 
Cantaloupe Chunks
Transform your wedges into chunks by, well, by cutting the wedge into chunks (watch the video to see how easy it is!)
Cantaloupe Slices
Make sure the flat ends are facing left and right. Cut into thin slices until you run out of room. Remove the skin and enjoy!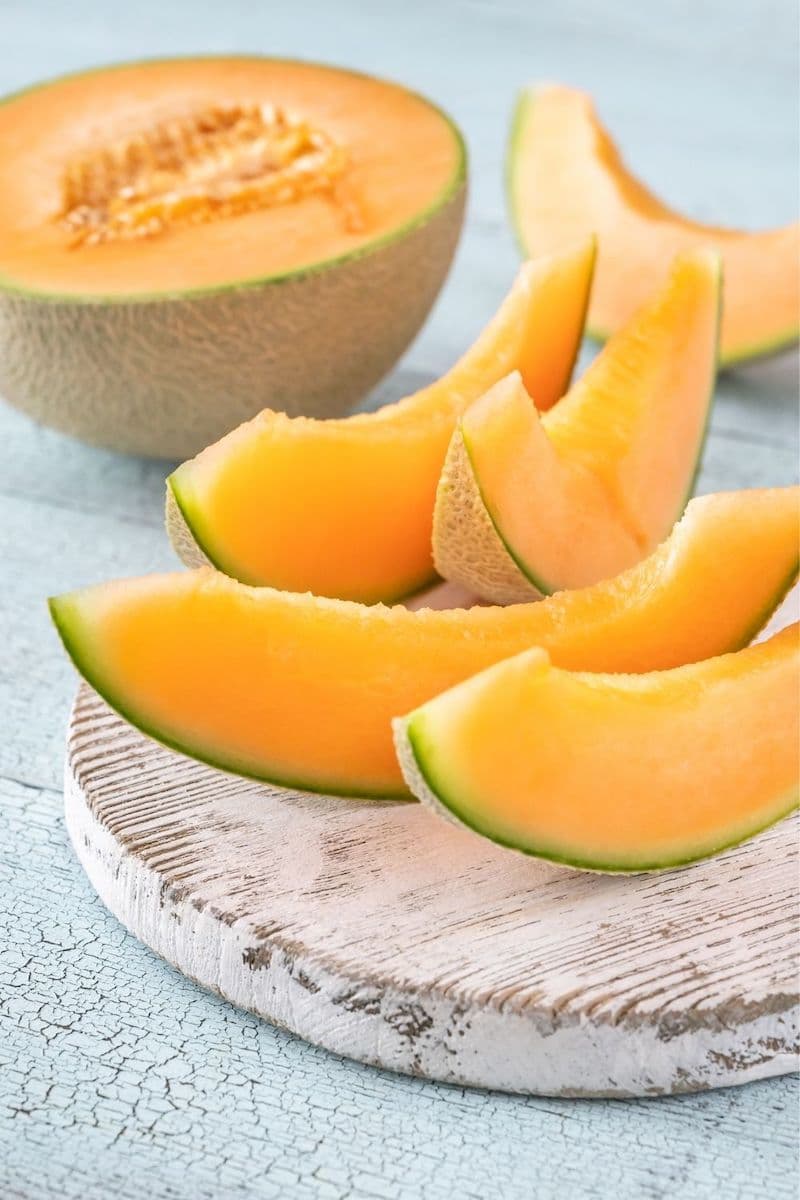 How to Store Cantaloupe
Whole cantaloupe can last up to three weeks in the refrigerator or up to one week on the counter. Just remember to refrigerate immediately after cutting it for no more than 2-3 days.
What's your favorite way to enjoy cantaloupe? Let us know in the comments!