It is a struggle for many to eat fish because they feel intimidated by cooking it. I hear that a lot – people want to consume more fish, but don't know how, or have the time to prepare it.
That's where canned tuna and salmon comes in handy! They make it so easy to create a delicious and wholesome meal or snack in a matter of minutes. 
Nutritional Benefits
Protein Packed
It can be tough to find convenient, portable protein snacks. Most options are easily perishable and hard to keep as a shelf-stable option in your bag. Starkist Pouches and Cans are the perfect solution. With about 15 grams of protein per serving, you can throw in your lunch-box to spoon over a salad, make into a sandwich, or eat straight out of the bag.
Good Source of Omega-3 fatty Acids
Omega-3s, especially those in fish, are incredibly nutritious. But most of us fall short when it comes to eating enough seafood.  Ideally you want to aim for a minimum of 2 servings of fish a week. Tuna and Salmon Cans or Pouches are an easy way to build more seafood into your diet.
Perfectly Portioned
In a shelf stable, single serving pouch, these are a perfectly portioned fish solutions for on-the-go snacks or quick and easy meals. 
How to Use Canned Tuna and Salmon
Anything canned tuna can do, canned salmon can do too.  And there's a whole lot more than tuna salad out there.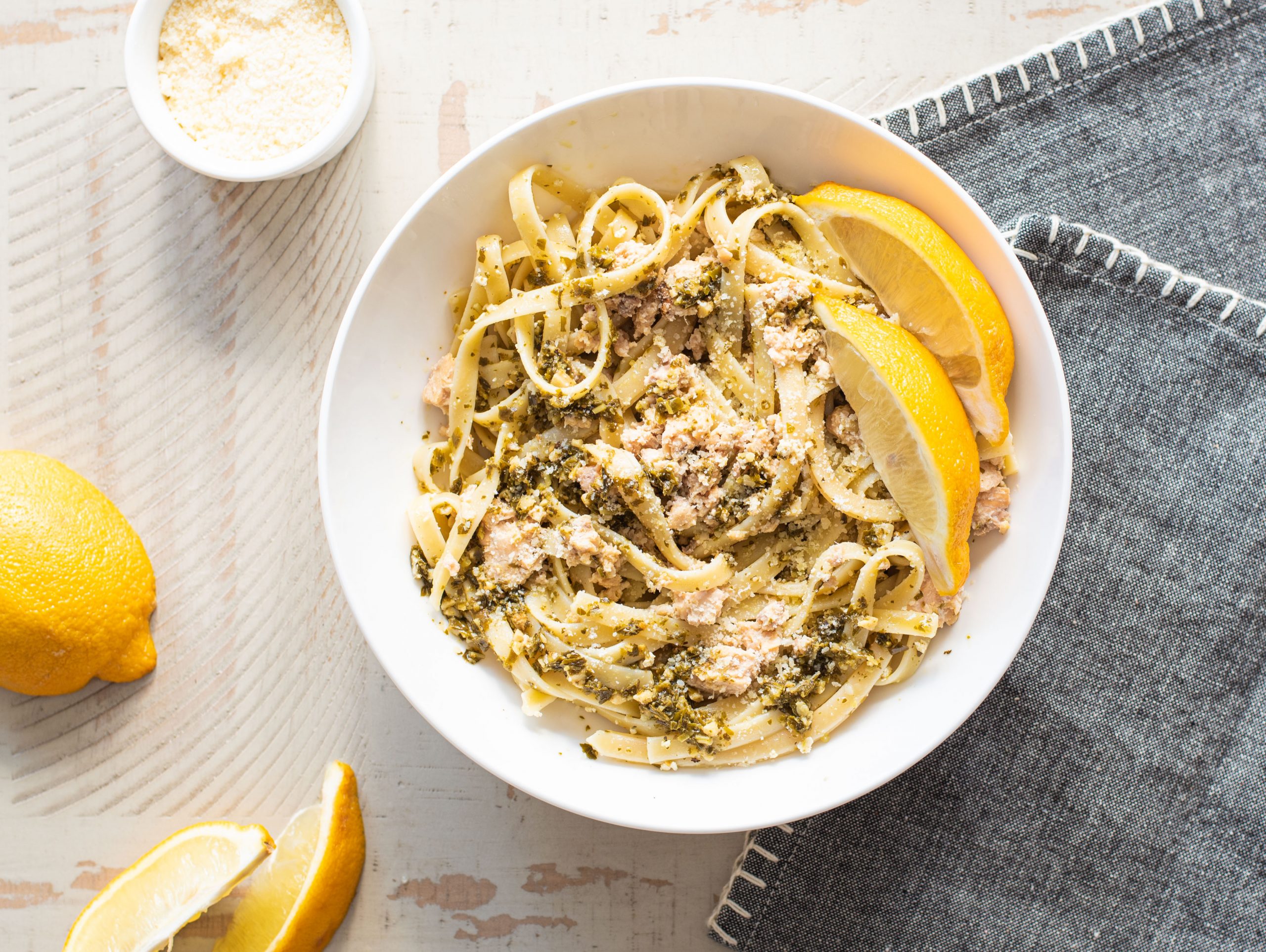 Fast, fresh, light, and uses a handful of everyday ingredients. It's ready in about 20 minutes! All you need is canned salmon, pasta, Greek yogurt, lemon juice, and pesto. Mix in sautéed greens or asparagus for a veggie boost. Get the full recipe.
Classic Snack: Salmon or Tuna + Crackers
Grab some multigrain or pita crackers and a StarKist Tuna or Salmon Pouch when you're in need of a quick pick me up. Get creative and switch up the flavor – try a Mexican Tuna Salad with jalapeño, corn, cilantro and lime. 
Spicy Tuna Sushi Bowls
Start by making some instant brown rice. You could make it the regular way on the stove top, but who has time for that? Mix in veggies, avocado, tuna, and sriracha for a spicy kick.
These tacos are piled high with the most simple, and amazing, chili-lime salmon + mango avocado salsa + cilantro-yogurt sauce that is basically an open invitation for all of your sauce needs. Healthy, fresh, easy, and ready in under 15 minutes!
Mediterranean Tuna Salad
This easy Mediterranean Tuna Salad is mayo free and filled with crunchy celery and colorful tomatoes. Tossed in a homemade dressing, this easy lunch or dinner is fuss-free and you can customize it with whatever ingredients you have on hand.
Share with us!
What's your favorite seafood? Do you cook with tuna or salmon in a can or pouch? What's your favorite way to enjoy them!?